I notice that XWIS does not have a clan ladder for Renegade at the moment, and many players have been asking about one. I don't know if you have something in the pipeline, but if there aren't any plans then for the benefit of those XWIS Renegade players who want a Renegade clan ladder, perhaps you would consider Clanwars.cc?
If you haven't heard of Clanwars.cc let me tell you a little about it.
Clanwars.cc
Our first ladder (Dark Reign 2) went live in April 2001.
In March of 2006 EA released Lord of the Rings: Battle for Middle Earth II and officially made Clanwars.cc their integrated clan ladder - match results are now automatically sent to Clanwars and as of May 2006, 42,000 matches have been logged. That is an average of 14,000 matches per month so far, and growing. EA and Zboard have combined to sponsor the league providing dozens of prizes to top finishers each month!
In June 2006 Big Huge Games offered a thousand dollar prize to our brand new Rise of Legends league. Also noteworthy is the Zero Hour league which is officially sponsored by ZBoard and has recently surpassed a quarter of a million clan matches to date.
We have been hosting a consistent clan ladder for C&C Renegade since 2002, which was an automatic league for several years, then was converted into a manual report league in summer last year.
It has recorded over 100,000 matches to date and has been revamped several times, the most recent of which was yesterday.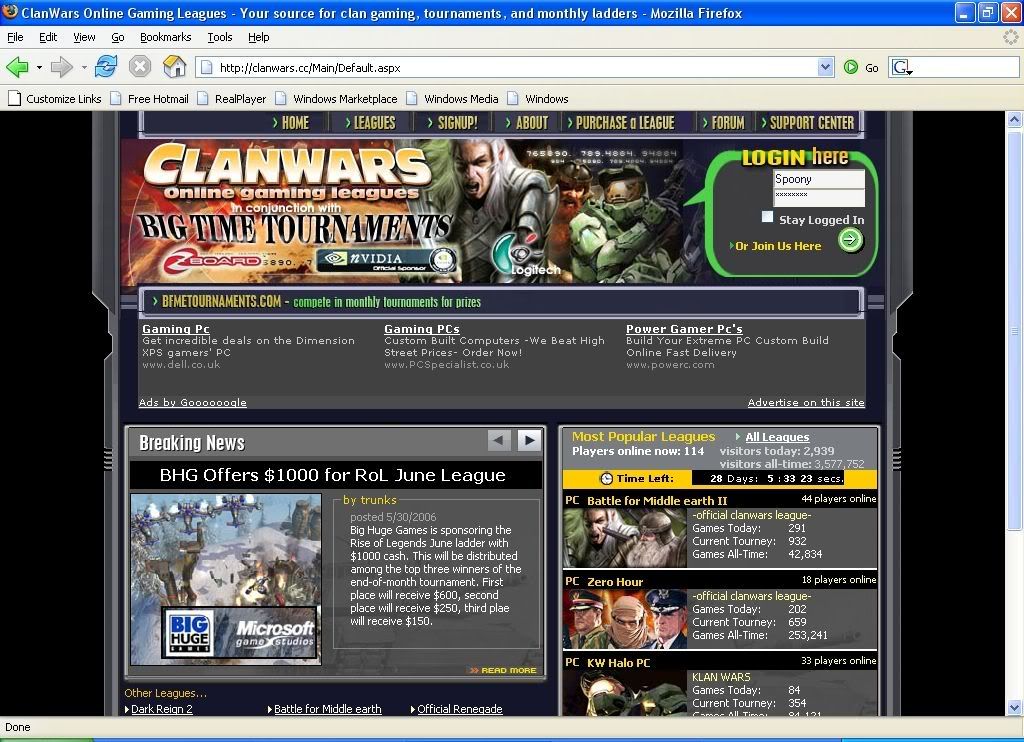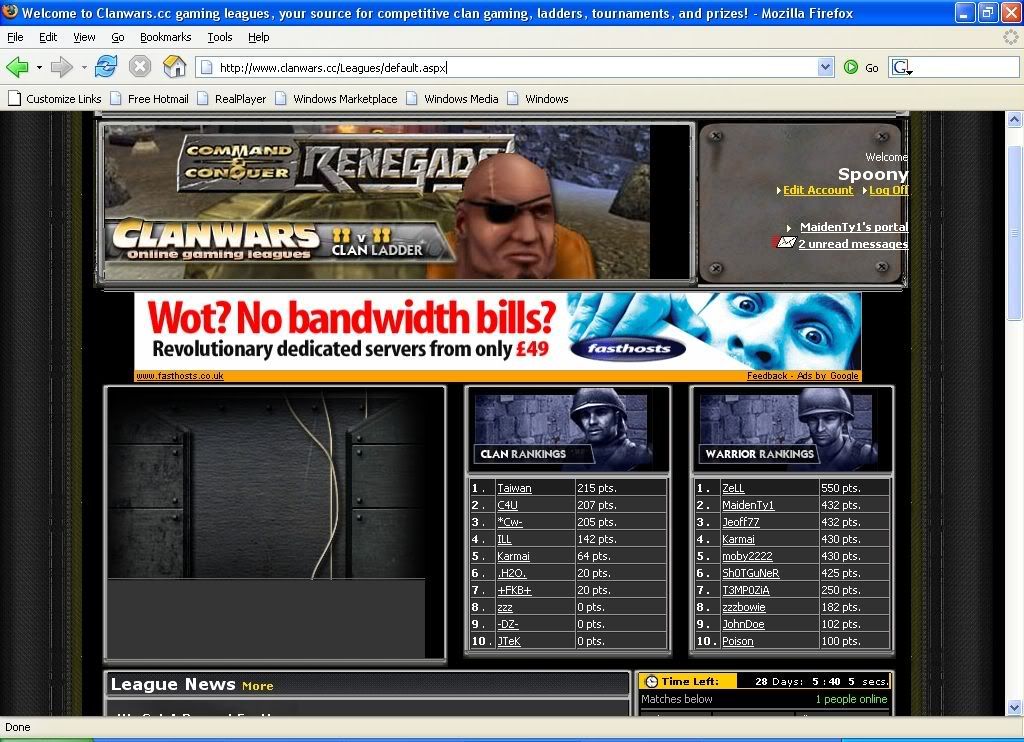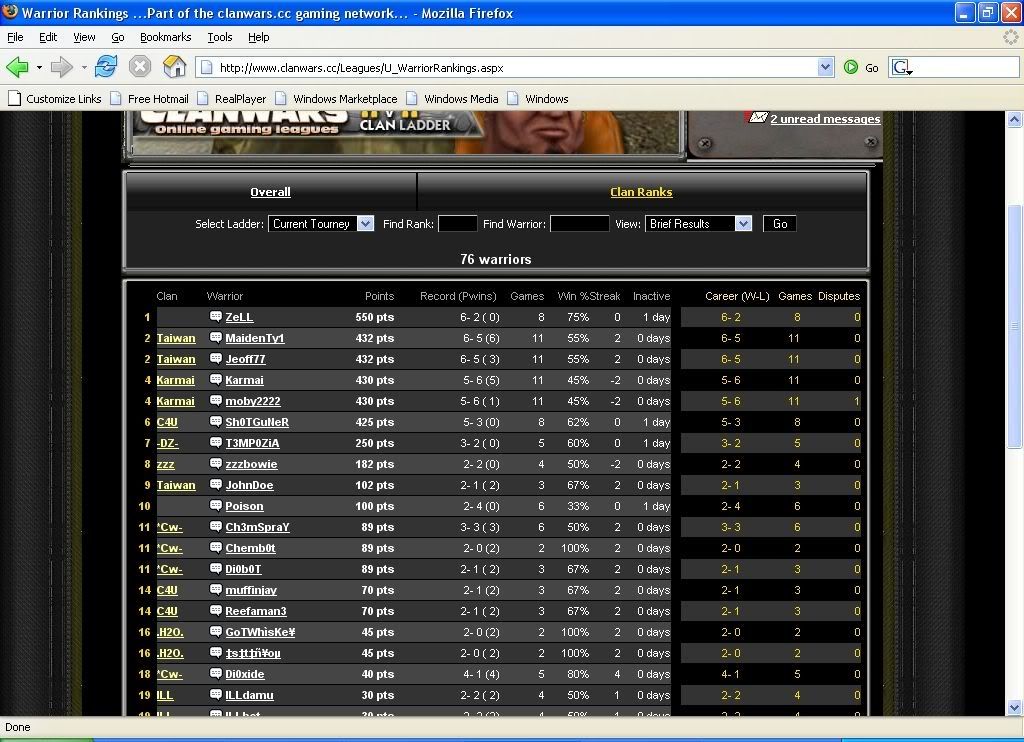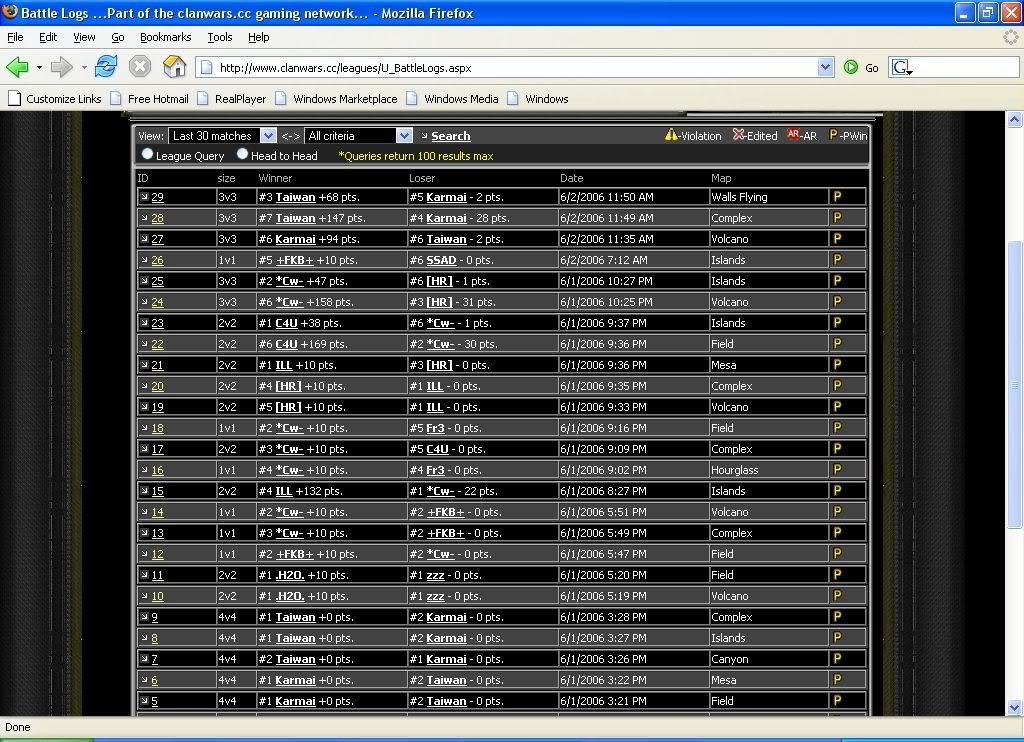 Thanks for your time - if you have any questions don't hesitate to contact me at spoony@clanwars.cc.