Okay I caught this one out before for his 64 day ban now this should be Perm ban., when it eventually gets looked at.
http://xwis.net/forums/index.php/topic/170683-barbarosp-map-hackproven/page__hl__barbarosp__fromsearch__1
First opponent attacks in unscouted area, then builds sov yard when started as GB and No crates on, finally goes for prez.
http://xwis.net/ra2/games/58430/
Sov base from GB start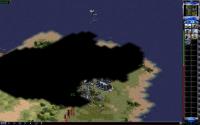 Edited by Jacobite, 18 February 2012 - 12:00 PM.