I'd like to introduce a new game to you:
Guess the map!
The rules are very easy:
Whoever is the first to guess the map and spot (for example: South Pacific, TR) shown on the screenshot correctly wins and gets to upload the next screenshot.
The poster of the screenshot has to verify the answer before a new screenshot can be posted.
All maps available in the xwis control panel can be used. Please use only the starting positions and leave the mcv unpacked.
Here is the first screenshot: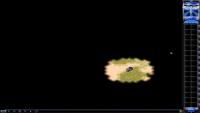 Edited by Lenin, 17 January 2012 - 09:55 PM.